08 Apr2013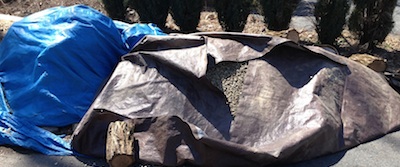 The
Fabled Garden Project
has another phase this spring. I cut in an edge to encircle about 10% of the back yard. The garden boxes are now in a sea of this pea gravel.
Plenty of Landscape cloth went down to prevent weed growth. Hopefully it will still look good at harvest time.
Photos:
Garden Boxes Season Two: Getting Stoned
Photos:
Garden Boxes Season One
How To:
Behind the Scenes
27 Mar2013
The Crocus has Spoken!
Now it is Spring, so get out there and look at the sunshine bounce off the lake. Put more mulch on the beds (Jim!). Power wash winter off your garden boxes. Slap a coat of water seal on it and set the front porch furniture up.
20 Mar2013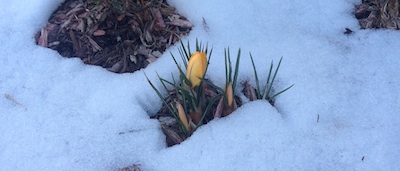 Normally I like to post the crocus announcing Spring. Unfortunately, The crocus is merely clearing its throat and has not yet Spoken. Soon?
Happy Spring at any temperature!