22 Mar2013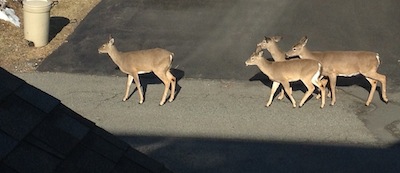 I was folding the laundry today and the dogs started barking like crazy. I looked out the window to see who had come to the house. Not the neighbors I was expecting.
17 Jan2013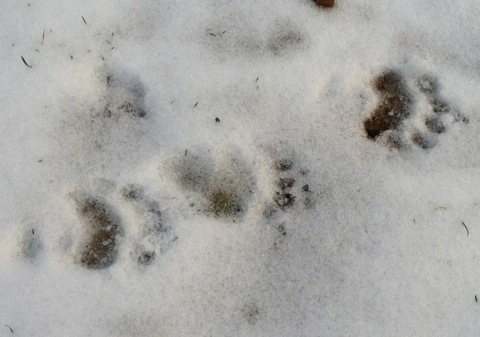 Bears!
Yes, we get deer at Cedar Lake, but we get bears too.
I was watching the dogs this morning and took this picture in the side yard. The fresh snow caught the morning bear visit in tracks.
When is your next visit to the lake?
The Big Picture:
Bear Sign