Sometimes you do things because your wife asks you to do them.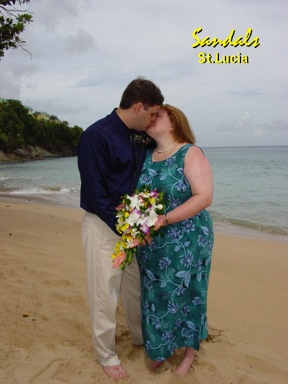 Maybe the excuse to go to St. Lucia again helped. It was ten years and she wanted a vow renewal on the beach instead of a larger diamond.
Photos:
St. Lucia
10/10/99 19:31 Filed in:
Trips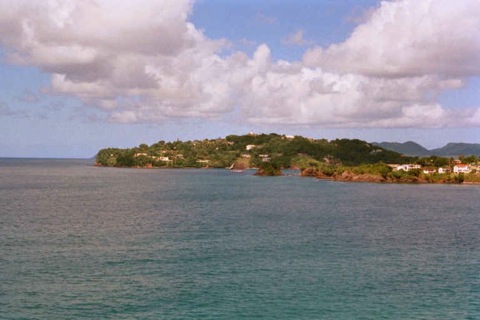 We booked the vacation of a lifetime in 1999. It would be year 7 of the marriage and Sandals had the all-inclusive thing nailed. No kids, no singles, no surprising bar tab, just all you could eat, drink and take in for a week. Prepaid.
Photos:
St. Lucia
After a few wonderful trips to Sandals St. Lucia we considered traveling to Sandal's "home" island of Jamaica. In 2004 we went to the Royal Plantation. This was a small Sandal's property next to the very popular Ocho Rios property. They were trying a new concept when we went. They were using this small property to test a higher service Level and tried switching to a pay as you go plan from the Sandal's Ultra Inclusive.
I was not thrilled with this new concept. Karen loved the level of service and quieter feel of the property. It was till a great trip, but I asked not to return.
Photo Album:
Royal Plantation
, Jamaica in October 2004