No more Presents?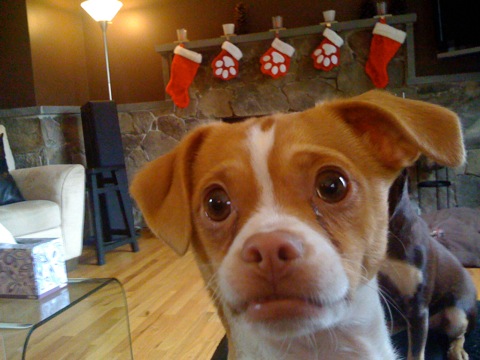 but, the paw stockings are still up?
The Holidays are wrapped again! The tree is dead, the stockings are down, the Yule Log is stored. Hope you made off with a haul in the gift department.
It is REALLY cold now. The days need to get longer. The snow will help beautify, but these poor puppies are sick of freezing when it is time to go out!