Happy Puppy Birthday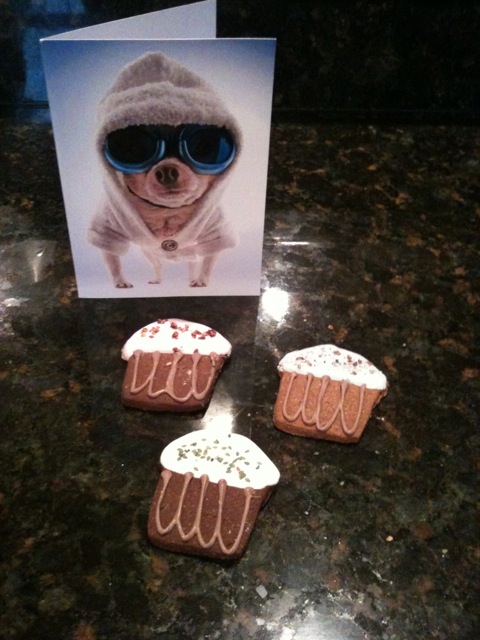 A very cool Chihuahua (mix) birthday for the triplets. Technically it was yesterday, but Mommy just arrived , so we are celebrating today.
Cards from Linda and Bruce, cupcake cookies from Bubba Rose and Mommy back in the house will make this s good day for the puppies.
Photo Albums:
Jake
,
Chase
,
Ms. Abigail