07/12/05 18:05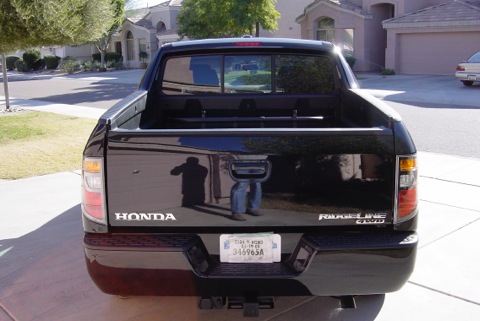 I change cars every few months! The Nissan Frontier set a record of 36 months for me. In the time Karen owned 3 cars, I had owned 7 and borrowed one!
Normally I go for sports cars. Especially small cars with small high rev engines. After catching the arcade bug I switched to a pick up truck. I did not turn back this time. Possibly because there is a Corvette in the garage. I am know to borrow it on weekends.
Apparently pick up trucks are no longer "uncool" utility vehicles. With GPS Navigation, Drive by Wire steering, 20" stealth black wheels and 270 HP the Ridgeline is a "sweet ride" according to my nephew.
The Frontier was fine, but tiny. I saw the Honda pick up debut at the Javits Auto Show in NYC in 2004. It made it to production with a similar look. Especially the biggest HONDA logo I ever owned.
The Nissan Frontier was a fine truck but it was noisy and very narrow. This is a Honda. It is much wider. The bed is 49 inches wide inside, I think the Frontier was that wide at the wheels. The Frontier's sound system was much better, but horsepower, quiet and comfort are much better in this one.
Photos:
Reggie
Essay:
Compared to my Nissan Frontier
13/07/05 17:37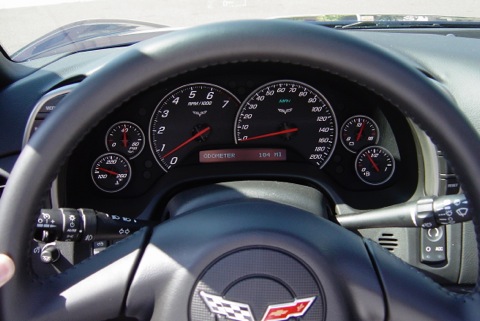 Karen got a Corvette. We relocated to the deserts of Arizona. We found a house. Now it was time for "the car" and here it is.
Photos:
Corvette