Land of the Limited, Home of the Consumer
07/04/08 18:29 Filed in:
Anger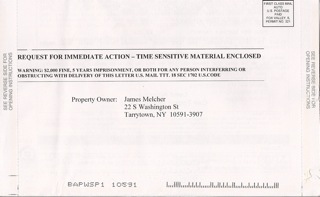 When did it become illegal to NOT READ your junk mail?

Seriously? Does this scare tactic work?
I can't even find this code on the web, I know there are federal statues protecting the U. S. Mail and USPS employees. Maybe it is a reference to those codes?
It's not just me, others are just as taken aback:
Link:
Joe McKeever