Katie caught a gig on WWE's Smackdown. She was "arm candy" to Super Agent M. V. P. and watched Vito make an (and show his) ass to everyone by wearing a dress and not much underneath to wrestle. Given that Charles is such a fan I consulted with him and found the evidence1 of her involvement with Professional Wrestling.

1 WWE Site updates have removed the evidence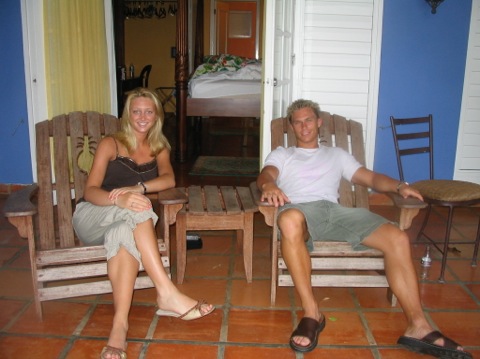 We made it to Sandals again this year. We gave Brett a graduation gift, one week in a Jamaican paradise with his girlfriend. He loved it. We got to vacation at Sandals. Win, Win.
Photo Album:
Ocho Rios