Alex fixed one of the LeMans boards. We need to test voltage and plug it in.
Plugged in the boards and checked out the working status of this unit. One board has video issues, but we were able to check the gas, brake, steering, start, and all 4 gears. We tried the second board which was better on video (though not working). Could not coin it up though.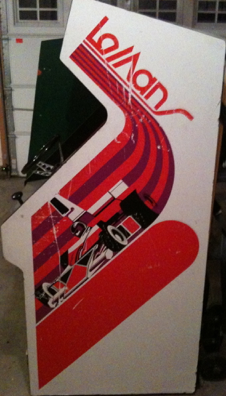 I picked up a LeMans Black and White racing game. It is in good shape, have to get it working though.