04 Jan 12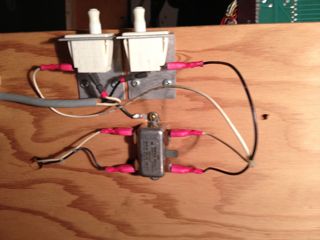 We tested the voltage and placed the PCB inside. We played Lemans!
We were burn testing when I tried to move the cord and shorted it! Got a nice little burn on my fingers. Looks like the original cord was under the game while it was dragged. The insulation on the under side of the cord was scraped away for several inches. When I twisted it in the move it shorted.
We replaced the cord and connectors.
Next we checked all the lights. Replaced the dead bulbs and ordered the ones we did not have on hand.